---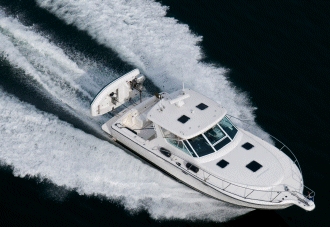 Superyacht Doc
Yachting Supplies
Hampshire
---
Superyacht Doc Yachting Supplies Portsmouth Hampshire
Atlas Carbon Davits
Effortless portable power with Atlas Carbon Davits - the simplest and most elegant solution.

The elegantly styled lines of the atlas will complement the aesthetics of any yacht, power or sail, whilst its weight won't compromise performance.

Atlas carbon davit crane have been designed to make light work of a variety of lifting task up to 500kg/ 1100lbs whilst maintaining an exceptionally low overall weight. They have been installed in waterfront locations as well as used in a variety of Ministry of Defence and commercial applications.

Atlas carbon davits are available as standard with 1500mm, 2000mm, 2500mm, 3000mm, 3500mm and now 4000mm reach. Choose from manual or electric winch and a spectrum of colours. Atlas carbon davits can now be approved as rescue davits for yachts registered under 500 gross registered tonnes. Our Davits, gruette as they are called in Italian, are now manufactured as standard in two pieces for ease of setting up and stowage. Ideal for lifting Williams jet ribs.

Construction pre-preg carbon fibre.

Semi-custom is possible - please enquire.
Download Atlas Full Brochure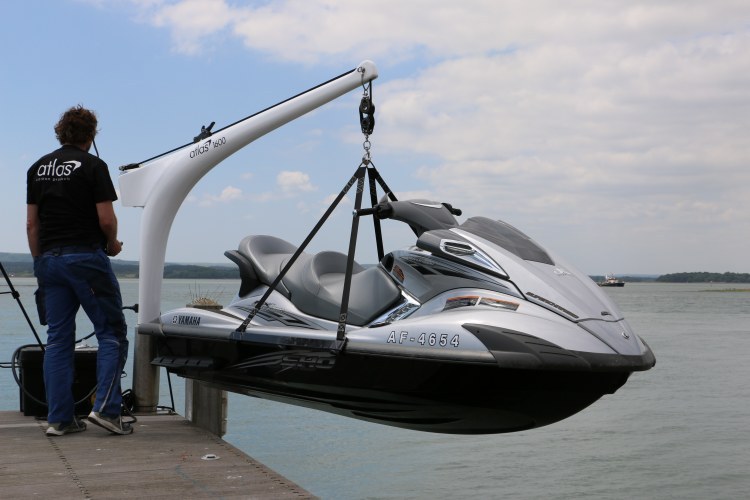 Atlas Carbon Davit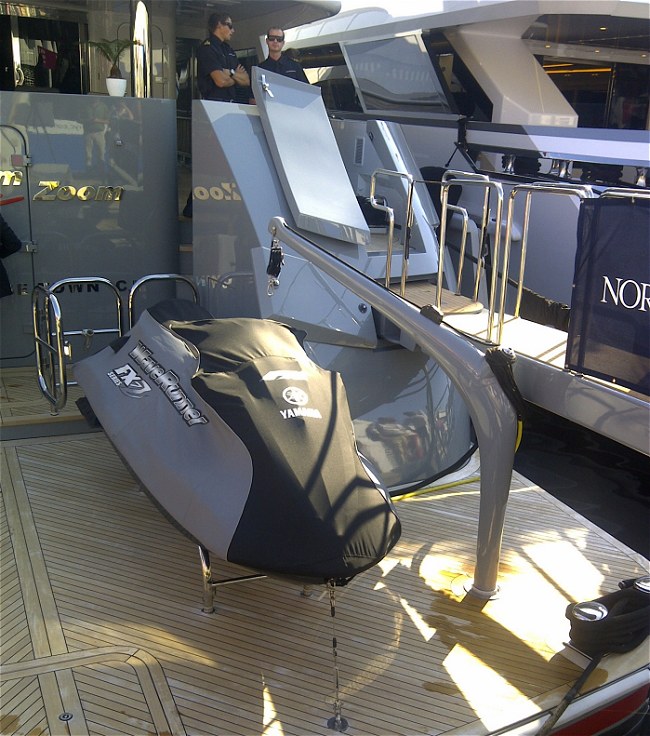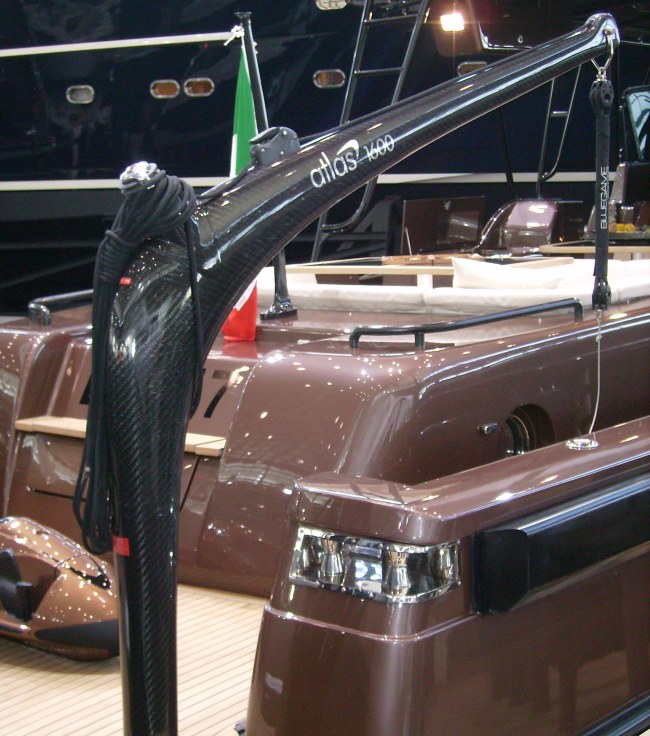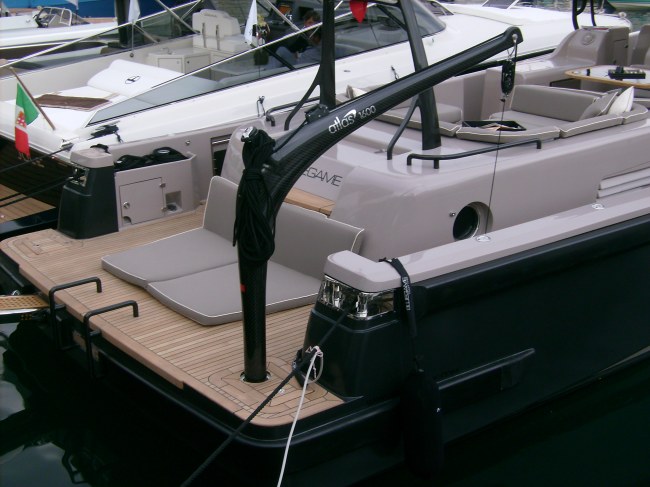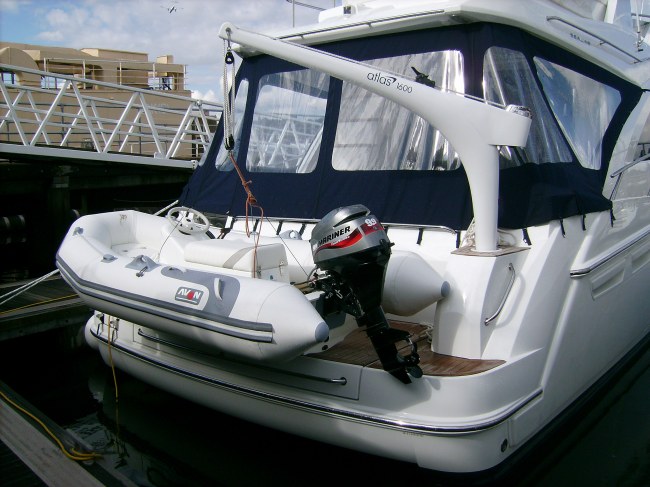 Davit stowed onboard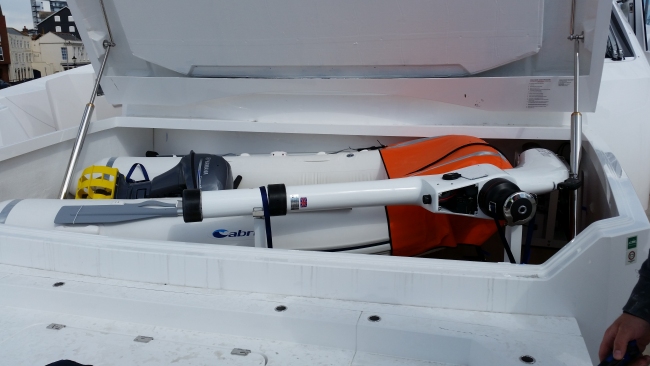 Davit stowed onboard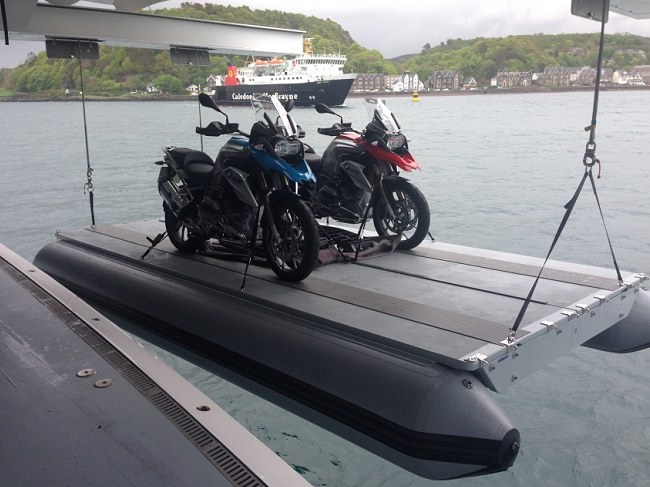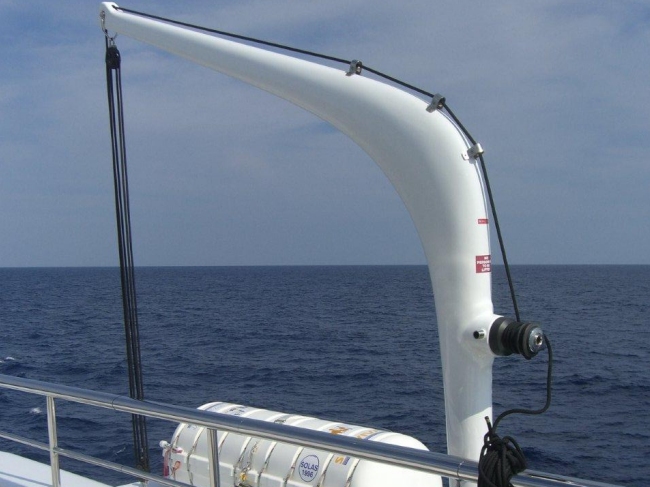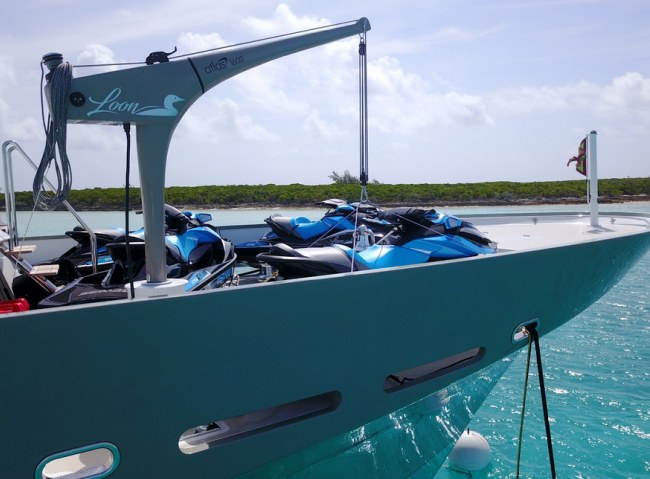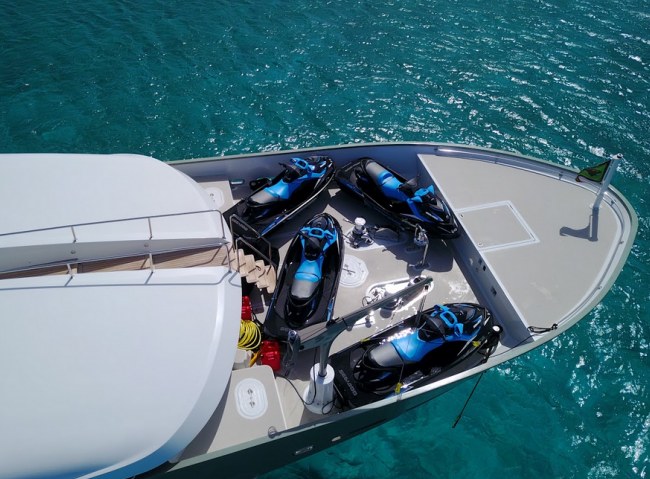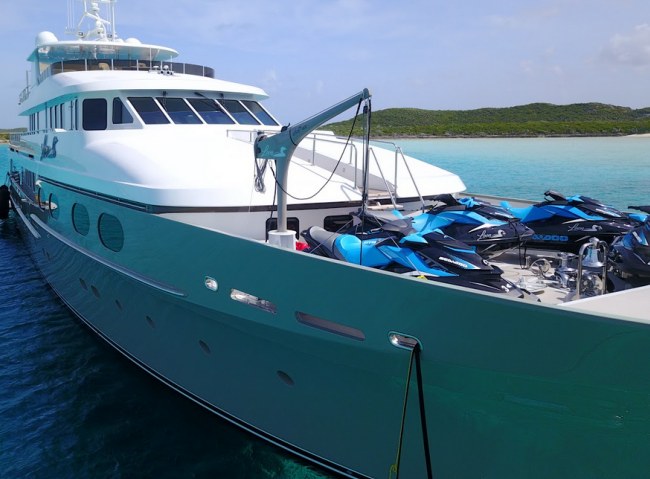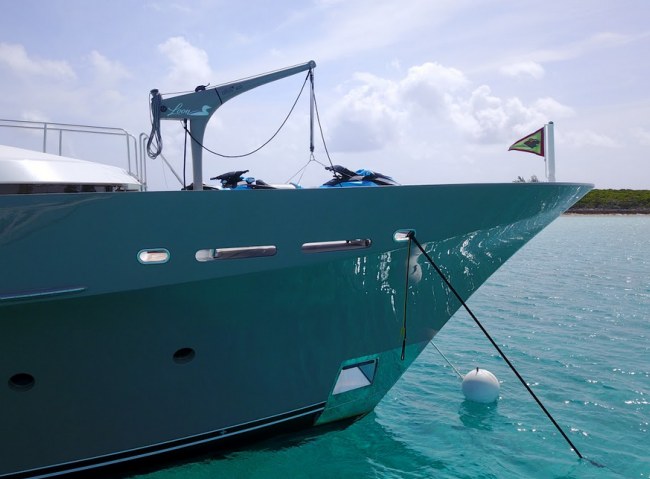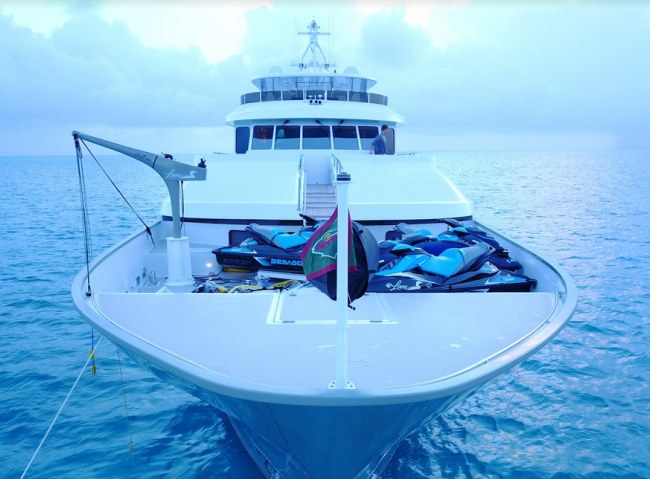 Atlas Carbon Davits - Simpson and Cooney Marine Davits Specialist
Manson Anchors - Stainless Steel Yacht Fittings
Worldwide spares sourcing and supply
Shore base equipment logistics management
Urgent spares dispatch
Custom fittings manufactured to your order
Agents for specialist equipment
Cooney Superyacht stainless steel fittings
Simpson Stainless Steel Davits
Atlas Baby Davit & Swivel Davits
Specialists in Atlas davits and Manson anchors
Come and meet us at the boat shows!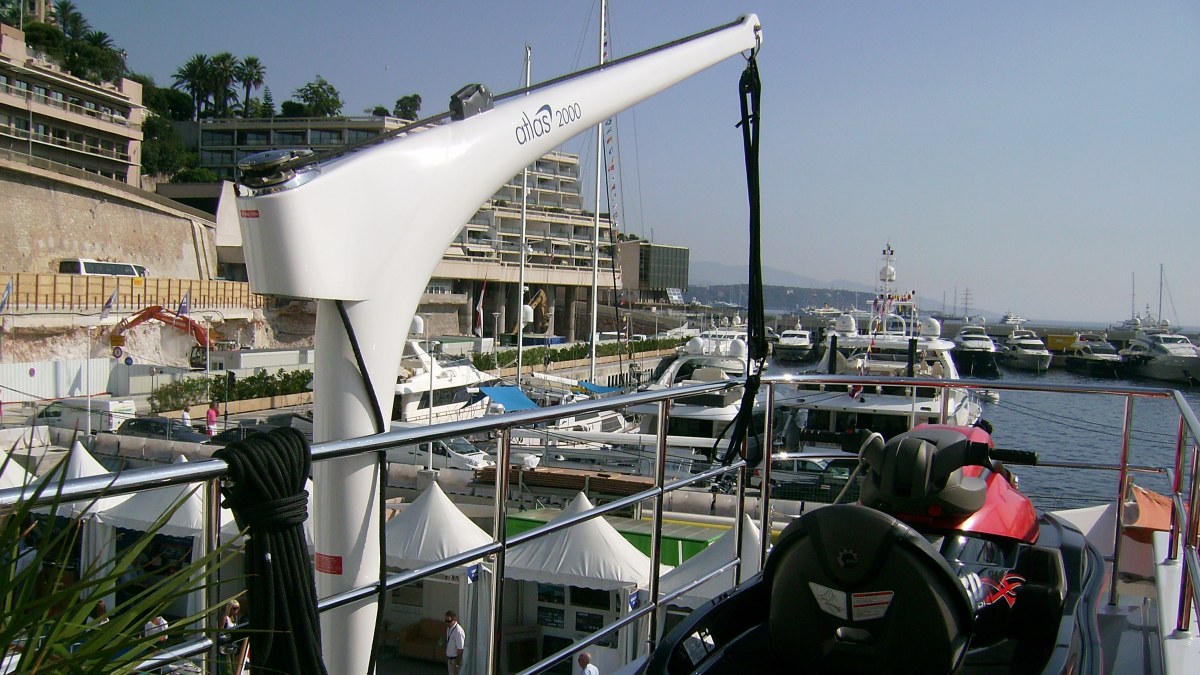 Atlas Carbon Davit
Contact Superyacht Doc in Hampshire
Please get in touch - whether you have queries about our yachting supplies, would like us to source specialist yachting equipment for you or you would like to place an order. Visit our contact page for further details.



Credit Cards Accepted
Superyacht Doc in Hampshire provides marine supplies including Cooney Simpson Davits, Atlas Davits, Carbon Davits, Swivelling Davits, Removable Davits, Outboard Motor hoists, Handylift Outboard Hoists,Superyacht Anchors, Manson Supreme Anchors, Manson Anchors, Kedge Anchors and Electric Davits.

This site uses cookies ONLY for statistical purposes and does not collect any personal information.
You have the ability to turn off cookies by changing the settings in your browser but, if you have not done this, then, by viewing this site you are agreeing to the use of cookies.