---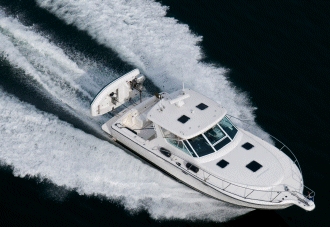 Superyacht Doc
Yachting Supplies
Hampshire
---
Superyacht Doc Yachting Supplies Portsmouth Hampshire
Manson Supreme Anchor
The Manson Supreme is available in stainless steel and galvanised. After 18 months of extensive research and development, Manson is proud to announce the next generation in anchor technology, The Manson Supreme.

The design brief given was to create the highest holding, fastest setting, fixed shank anchor in the world. A surprise bonus design feature was that the anchor was developed with a dual operation shank to enable use in rock and coral seabed types.

The anchor has been reviewed by Lloyds Register of Shipping and is first and only production boat anchor in the world to receive a SHHP status.
A New Age in Anchoring Technology
There has been a revolution in anchoring technology. This started in 1999 with the release of the Spade at the Paris Boat Show where it won the prize for 'Best in Show'. From there the new idealogy has moved throughout the world. The Spade worked on the premise that shaping the anchor in a concave design, utilising as much surface area as possible, would provide a much higher holding power of an anchor. The concept proved a winning one and derivations on the theme have subsequently formed. This is not to be confused with Rocna anchors.

The theme has been further extended by the concept of maximising the working area even more. This is achieved by substituting the lead in the tip of the anchor by a roll bar of only a couple of pounds / kilograms in weight. Utilising high strength, high tensile steels in the construction has meant a reduction in steel thickness and yet another increase in working area.

The concave nature of the anchor is a relatively new concept. Both styles, concave and convex flukes, have their merits and there has traditionally been hesitancy to use a concave shape. This was initially due to their inability to self right. The addition of the roll bar has completely removed this drawback and now this shape is an accepted anchor design. This is not to be confused with Rocna anchors
Advantages of the Manson Supreme Anchor
Environmentally sound, no lead in anchor
Maximising the working area of the anchor
Utilising high strength steels
Very high holding power can be achieved
Stainless steel Bow rollers are available for 35/45/60 lb anchors
Download Manson Supreme Anchor General Sizing Guide
Download Manson Supreme Anchor Specification
Download Price List

Manson Supreme Anchor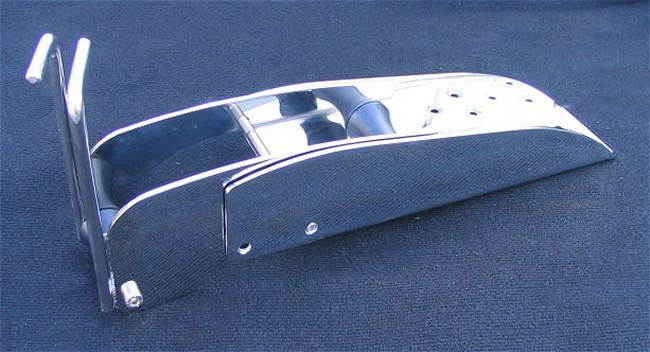 Manson Supreme Bowroller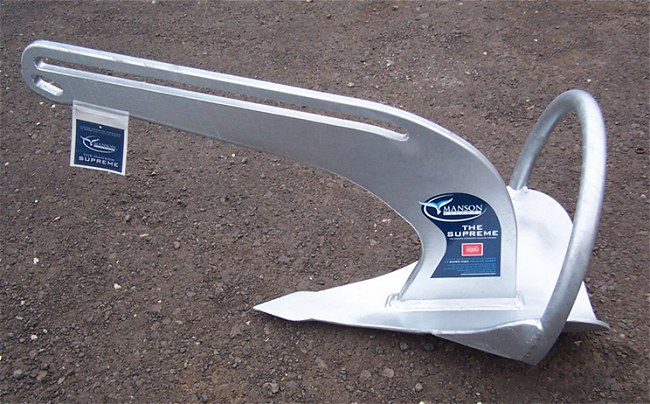 Manson Supreme Anchor, Galvanised

Manson Supreme Anchor Videos
The first video below shows underwater footage of the Manson Supreme Anchor's instant setting nature. In a firm sand bottom the anchor digs in very quickly each set, even when facing backwards. Notice even with a very short scope and chain not on the seabed, the anchor still manages to set very quickly.

The second video shows the building of a Manson Supreme. Launched in 2003, this anchor was designed to be the highest holding, fastest setting fixed shank anchor in the world.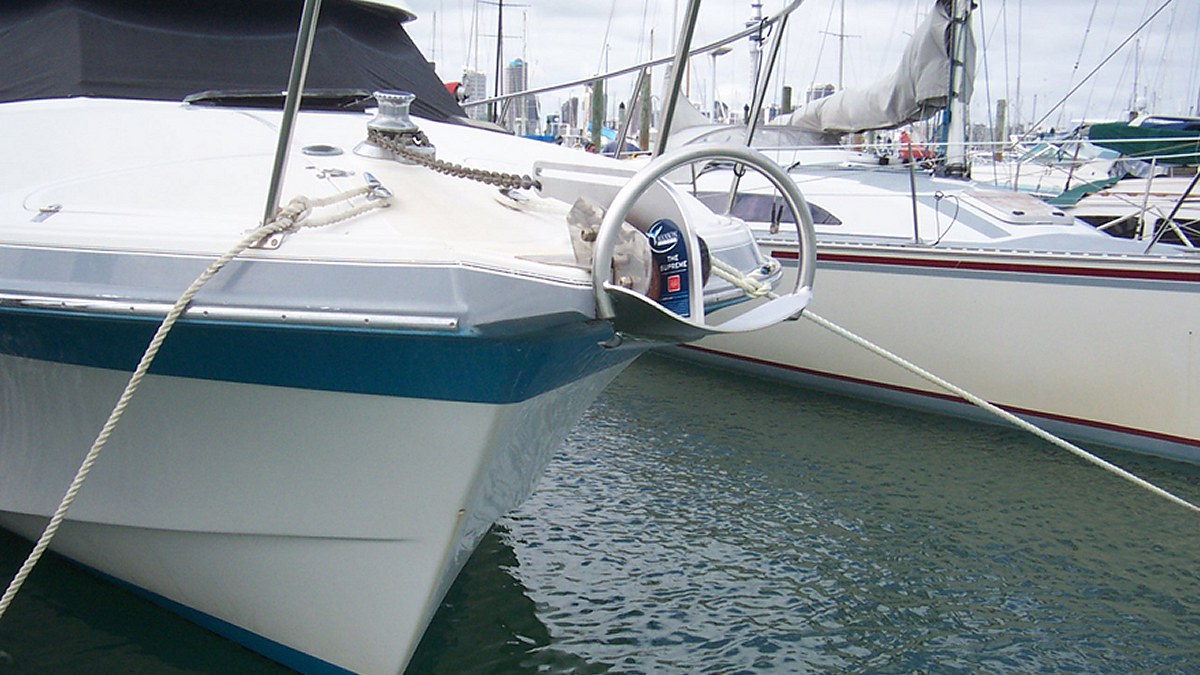 Manson Supreme Anchor on Bow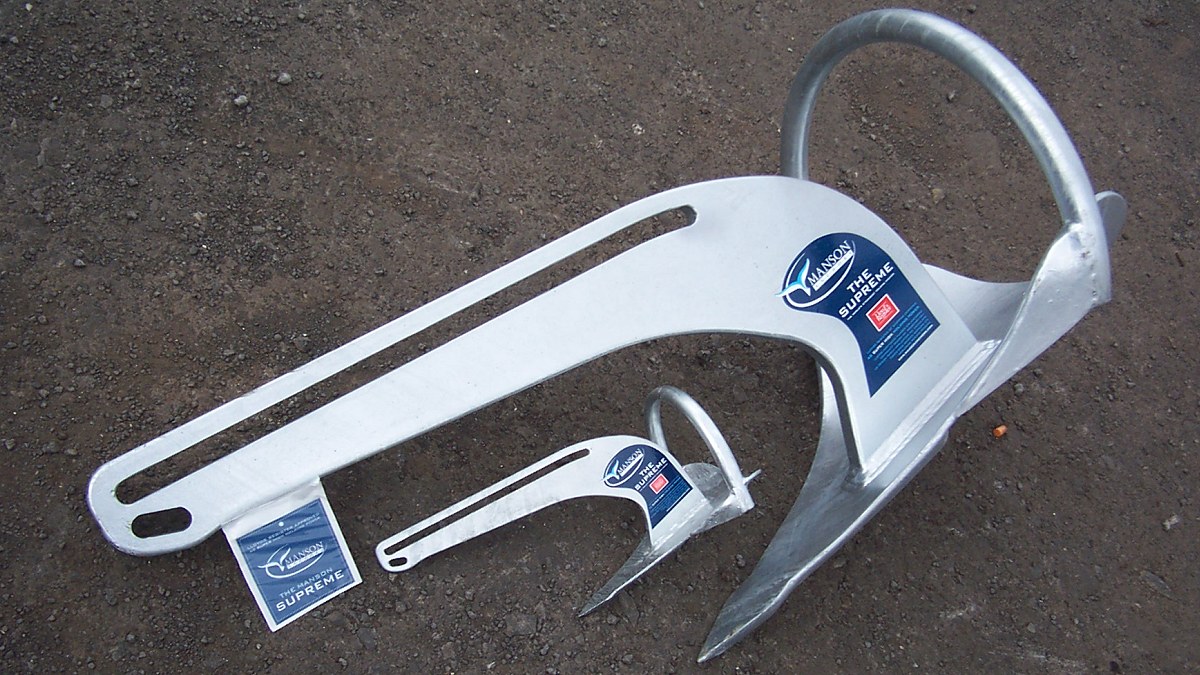 Manson Supreme Anchors, Galvanised

Manson Anchors - Reliable, Innovative & Safe!
Manson Anchors has been producing some of the most reliable, innovative, and safest anchors on the market for nearly 40 years. They are a team of New Zealand-based marine engineers and fabricators, who design and develop anchors to withstand the harshest boating conditions across the world. From superyachts to pleasure craft, Manson anchors are considered some of the best and safest in the world.
All raw materials are of the highest available quality as cheaper alternatives could cost lives.
All Manson anchors are made on site at the Manson Anchors factory in New Zealand.
Manson continually refine their processes to create optimal anchor manufacturing techniques.
Manson have in-house pressing equipment to enable more rapid production.
Testing is taken seriously and Manson testing facilities allow the testing (to approval societies) of up to 4,500kg (10,000lbs) sized anchors.
Manson assembly techniques exceed all certification companies and, subsequently, all Manson anchors are given a lifetime warranty against breakage under normal use.
Manson's Lloyd's Register (LR) Certification means their welders are LR ticketed, ensuring that your anchor is made by highly skilled craftsmen.
Atlas Carbon Davits - Simpson and Cooney Marine Davits Specialist
Manson Anchors - Stainless Steel Yacht Fittings
Worldwide spares sourcing and supply
Shore base equipment logistics management
Urgent spares dispatch
Custom fittings manufactured to your order
Agents for specialist equipment
Cooney Superyacht stainless steel fittings
Simpson Stainless Steel Davits
Atlas Baby Davit & Swivel Davits
Specialists in Atlas davits and Manson anchors
Come and meet us at the boat shows!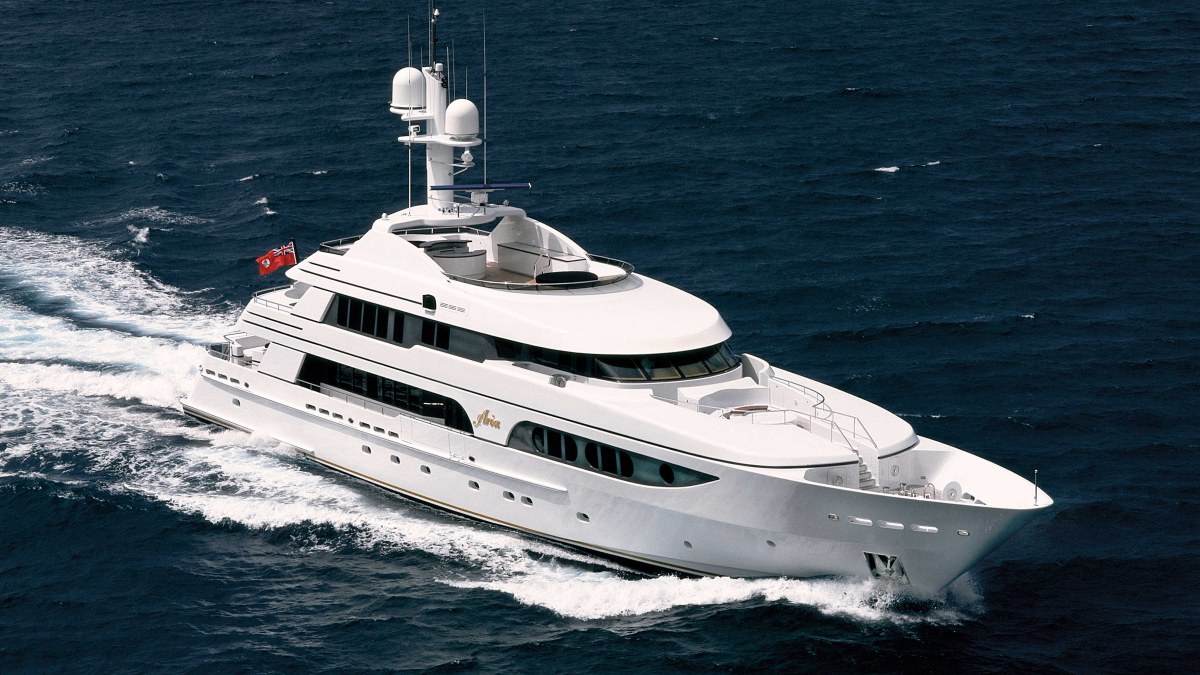 Contact Superyacht Doc in Hampshire
Please get in touch - whether you have queries about our yachting supplies, would like us to source specialist yachting equipment for you or you would like to place an order. Visit our contact page for further details.



Credit Cards Accepted
Superyacht Doc in Hampshire provides marine supplies including Cooney Simpson Davits, Atlas Davits, Carbon Davits, Swivelling Davits, Removable Davits, Outboard Motor hoists, Handylift Outboard Hoists,Superyacht Anchors, Manson Supreme Anchors, Manson Anchors, Kedge Anchors and Electric Davits.

This site uses cookies ONLY for statistical purposes and does not collect any personal information.
You have the ability to turn off cookies by changing the settings in your browser but, if you have not done this, then, by viewing this site you are agreeing to the use of cookies.