---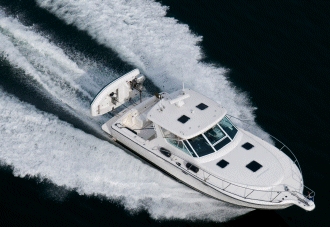 Superyacht Doc
Yachting Supplies
Hampshire
---
Superyacht Doc Yachting Supplies Portsmouth Hampshire
Manson Boss Anchor
The Manson family have proudly released the safest product to hit the anchor market yet; The Manson Boss Anchor.

This anchor has been specifically designed for bow roller conformity and fits all standard bow-rollers, designed specifically for powerboats. The fixed shank also has a single slot or sliding shackle depending on the sea bed type. The patented features, design and robust construction of the Manson Boss Anchor make it set immediately and hold during the worst of conditions.

Available in galvanised steel, black painted and galvanised or polished stainless steel.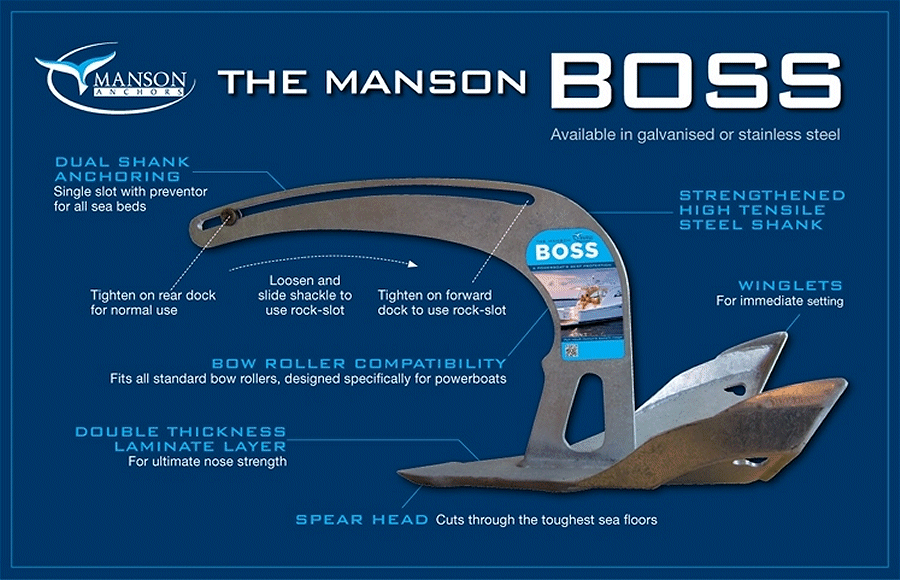 Manson Boss Anchor Features
Dual Shank Anchoring
The Manson Boss Anchor has dual modes of operation in one slotted shank. The strengthened high tensile steel shank has used FEA (finite element analysis) optimised for maximum strength. Fabricated from Lloyd's Register certified high tensile steel, it is at minimum 800mpa high tensile steel. The shank clearance is streamlined to conform to powerboat fairleads and bow rollers.


Manson Shackle Preventor™
The Manson Boss Anchor has one slot in the shank with two docking stations to enable you to use you anchor in all seabeds. The patented Preventor™ quickly unscrews and docks on the alternate station to transform the anchor from a fixed shank to a sliding shank for operation in foul ground. The Preventor™ is captive - which means you won't lose it.


Raises Flaps/Trim Flaps
Ensure the fastest set in even the most demanding seabed conditions. Raising the holding power by forcing the flukes downwards creates a minimum of 28% deeper setting than other new-generation anchors


Double Reinforced Nose
Focused nose biased tip weight concentration enabled by double thickness laminate layer (DTLL) technology for fastest set possible


Fluke (Workhorse and |Holding Power)
Reinforced double-skinned laminated toe provides an extremely strong forward section of the anchor where it attacks the seabed; its seabed penetrating ability relies on this strength. Manson presses the concave shape into the fluke. This means the anchor cups the seabed and sets much faster. 150 tonne presses used to shape the product.


Bow-Roller Compatibility
Fits all standard bow-rollers, designed specifically for powerboats.


Winglets
For immediate setting (setting and aligning) the Manson Boss has sure set wings. The wings' shape works to dig the anchor into the seabed as fast as you need it to. The angles and shapes have been developed to roll the anchor to setting angle as fast as it can.


Lifetime Guarantee
All Manson Boss anchors are 'guaranteed for life against breakage'. Damage by deformation or bending is not covered by this guarantee.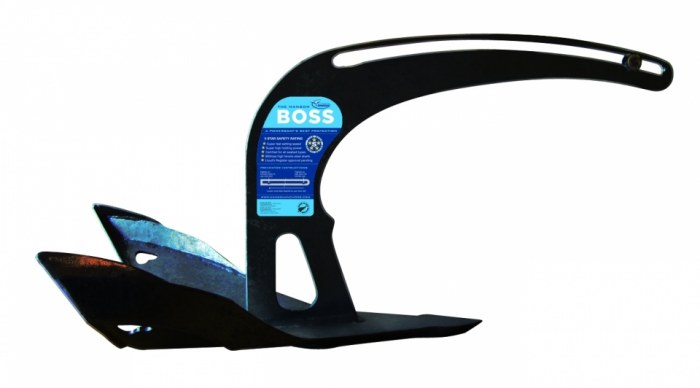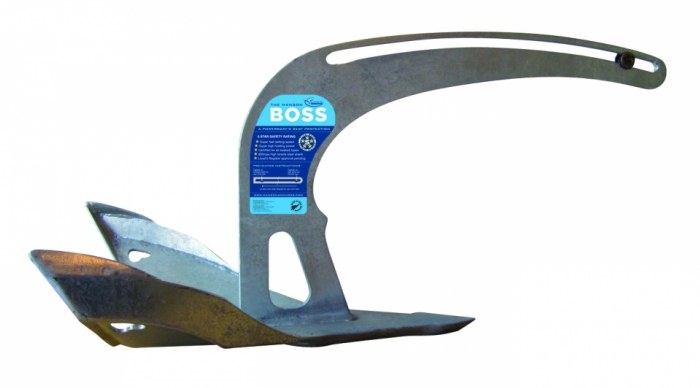 Manson Anchors - Reliable, Innovative & Safe!
Manson Anchors has been producing some of the most reliable, innovative, and safest anchors on the market for nearly 40 years. They are a team of New Zealand-based marine engineers and fabricators, who design and develop anchors to withstand the harshest boating conditions across the world. From superyachts to pleasure craft, Manson anchors are considered some of the best and safest in the world.
All raw materials are of the highest available quality as cheaper alternatives could cost lives.
All Manson anchors are made on site at the Manson Anchors factory in New Zealand.
Manson continually refine their processes to create optimal anchor manufacturing techniques.
Manson have in-house pressing equipment to enable more rapid production.
Testing is taken seriously and Manson testing facilities allow the testing (to approval societies) of up to 4,500kg (10,000lbs) sized anchors.
Manson assembly techniques exceed all certification companies and, subsequently, all Manson anchors are given a lifetime warranty against breakage under normal use.
Manson's Lloyd's Register (LR) Certification means their welders are LR ticketed, ensuring that your anchor is made by highly skilled craftsmen.
Atlas Carbon Davits - Simpson and Cooney Marine Davits Specialist
Manson Anchors - Stainless Steel Yacht Fittings
Worldwide spares sourcing and supply
Shore base equipment logistics management
Urgent spares dispatch
Custom fittings manufactured to your order
Agents for specialist equipment
Cooney Superyacht stainless steel fittings
Simpson Stainless Steel Davits
Atlas Baby Davit & Swivel Davits
Specialists in Atlas davits and Manson anchors
Come and meet us at the boat shows!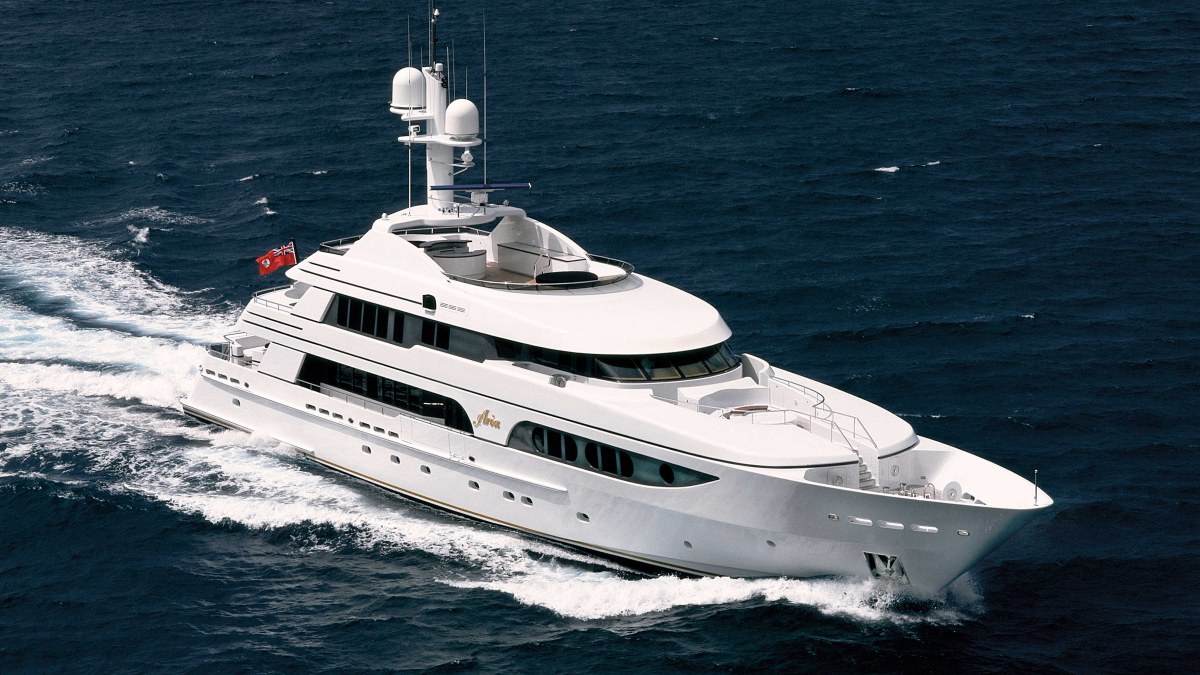 Contact Superyacht Doc in Hampshire
Please get in touch - whether you have queries about our yachting supplies, would like us to source specialist yachting equipment for you or you would like to place an order. Visit our contact page for further details.



Credit Cards Accepted
Superyacht Doc in Hampshire provides marine supplies including Cooney Simpson Davits, Atlas Davits, Carbon Davits, Swivelling Davits, Removable Davits, Outboard Motor hoists, Handylift Outboard Hoists,Superyacht Anchors, Manson Supreme Anchors, Manson Anchors, Kedge Anchors and Electric Davits.

This site uses cookies ONLY for statistical purposes and does not collect any personal information.
You have the ability to turn off cookies by changing the settings in your browser but, if you have not done this, then, by viewing this site you are agreeing to the use of cookies.